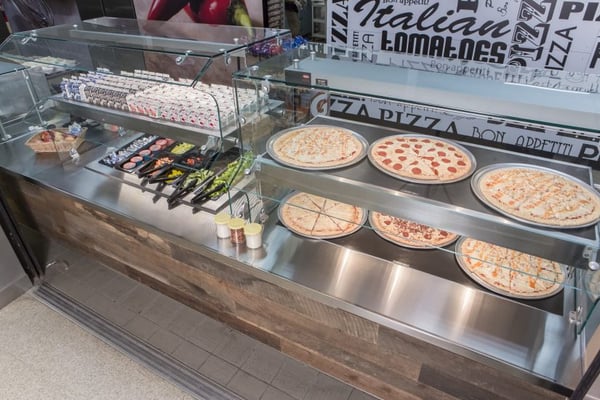 When running a foodservice operation, standing out can either be really good or really bad. With the right equipment, it can be beneficial in helping you achieve success and serve customers with ease. Standing out has never looked so good with LTI's unique yet functional serving solutions. We've picked out a few of our favorite products and highlighted the perks that come with them.

LTI Product Highlights
LTI's newest serving technologies follow the latest trends in the serving of foods while providing for an eye-appealing experience for the customer. At the same time, these technologies provide the operator with the practical benefits of energy savings, unlimited menu flexibility, and ease of use.

QuickSwitch Universal Food Wells
The focus is on ultimate menu flexibility and merchandising options with this first-of-its-kind product. With QuickSwitch, the temperature of each universal food well is independently controlled to be hot, cold, or frozen. So whether it's cold salads, hot pastas, or frozen ice cream confections – even side-by-side in the same serving counter -- QuickSwitch food wells have your diverse menu offering covered. Operators love the flexibility and consumers adore the variety.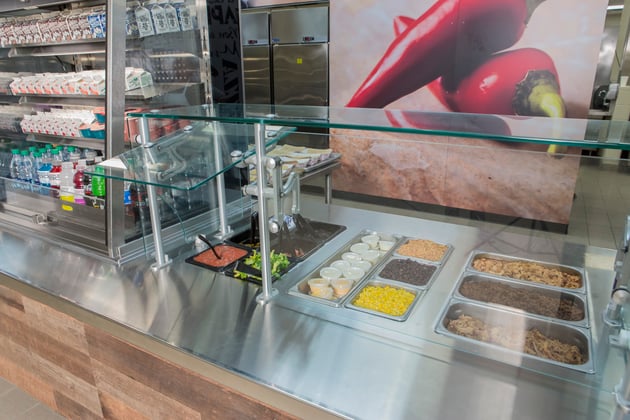 And the best news? Any QuickSwitch food well can be easily converted from one temperature mode to any other mode within just 1 hour. So as your menu changes from meal to meal, and from day to day, QuickSwitch wells adjust right along with you. Talk about flexibility and versatility!
For maximum peace of mind, all QuickSwitch units come standard with a Two Year Parts and Labor Warranty, as well as a Five Year Compressor Warranty.
QuickSwitch Ceran Glass
If you're looking for the flexibility and versatility of QuickSwitch, but with a more upscale and non-traditional look, the attractiveness of the black QuickSwitch Ceran Glass could be the answer. This unique technology allows foods to be displayed directly on the Ceran glass surface with or without the use of serving pans, and allows operators to convert from a heated surface to a frost top surface (or vice versa) with the flip of a switch.
QuickSwitch Ceran Glass is available in two sizes as either a countertop single shelf or two tier display. In the case of multi-level displays, upper and lower shelves are independently controlled, and either packaged or unwrapped foods can be displayed.

TempestAir Refrigerated Cold Pans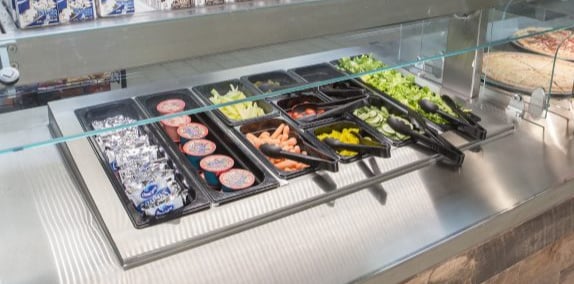 A number of years ago the National Sanitation Foundation implemented its Standard 7, which required that all refrigerated cold pans must maintain food temperatures at 40°F or below, at a depth 1" below the food surface.
In order to meet those more stringent NSF temperature requirements, most manufacturers simply modified their cold food pans by adding a recessed food pan ledge at 3" below the top surface of the cold pan; in some cases, they additionally blew cold air across the food surface. While these modifications did allow their cold pans to meet the new temperature requirements, they also created some unintended drawbacks.
The additional depth at which the food pans sat created reach challenges for both customers and operators, while at the same time creating a void area between the food and the countertop that was prone to getting messy due to this extra reach. And in cases where cold air was being blown across the surface of the food, drying out of foods could also be an issue.
LTI decided to invest in a different approach, eventually developing and patenting an entirely new type of cold pan called TempestAir. Using a unique plenum air flow system combined with coaxial fans for even distribution of cold air, TempestAir cold pans meet and surpass the NSF-7 standard, while simultaneously allowing food pans to sit flush with the top of the cold pan. And with all moving air remaining below the food pans, the potential for drying of foods was eliminated.
Available in a number of sizes and configurations of up to 12 pans, the TempestAir cold food pan is also available in a sloped version to display foods for better merchandising and easier access. And with a digital thermostat for precise temperature control, the only thing you'll need to keep an eye on is replacing dishes when that delicious food runs out.

ThermalWell Hot Food Wells
Some like it wet, some like it dry, but everyone likes it HOT – and everyone certainly likes to save money! LTI's ThermalWell Hot Food Wells can be operated either wet or dry for ultimate hot holding flexibility. But that's just the start.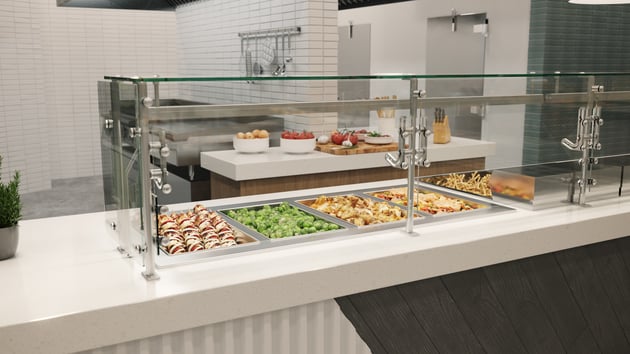 With their advanced blanket type heating system technology, ThermalWell food wells can provide the heating capability of a 1000-watt Calrod type heating system using only a 580-watt heat source. These food wells also feature precise digital controllers to maintain a set temperature while reducing energy consumption and lowering electricity costs. In fact, a 6-well ThermalWell counter can run on a 20 amp (208V) circuit – that's twice as many wells as other manufacturers on a 20 amp circuit, and a huge energy cost savings to any owner.
Ceran Glass Heated Surface
Perfect for allowing customers to see their hot food options in a non-traditional, aesthetically pleasing way, the black Ceran Glass Heated Surface provides a perfect way to showcase pizzas, casseroles, pasta dishes, hot desserts, etc. by placing foods or serving pans directly on the display surface. Energy-efficient heat blanket technology ensures even temperatures of between 100°F and 225°F across the surface at all times, so the ideal holding temperature is always available. The attractive Ceran glass is food safe and easy to clean to ensure sanitary measures are met.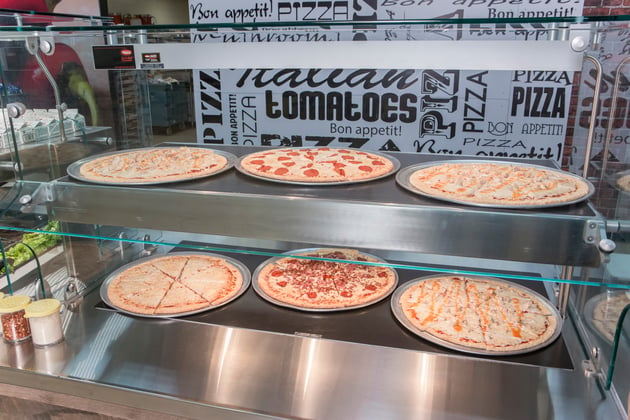 LTI is consistently pursuing innovative, state of the art technology to make foodservice more productive and more profitable while ensuring operations are able to maintain consistency. By offering more efficient services to customers and making the operator's job easier, this equipment is changing how food is served.
For a brief overview of all the ways LTI is changing the way food is served, CLICK HERE.
See how LTI's unique serving solutions can work for your cafeteria by contacting us to learn more. We'll provide a free foodservice equipment assessment and direct you towards equipment that can assist in making your service easier to operate and save you time and money.