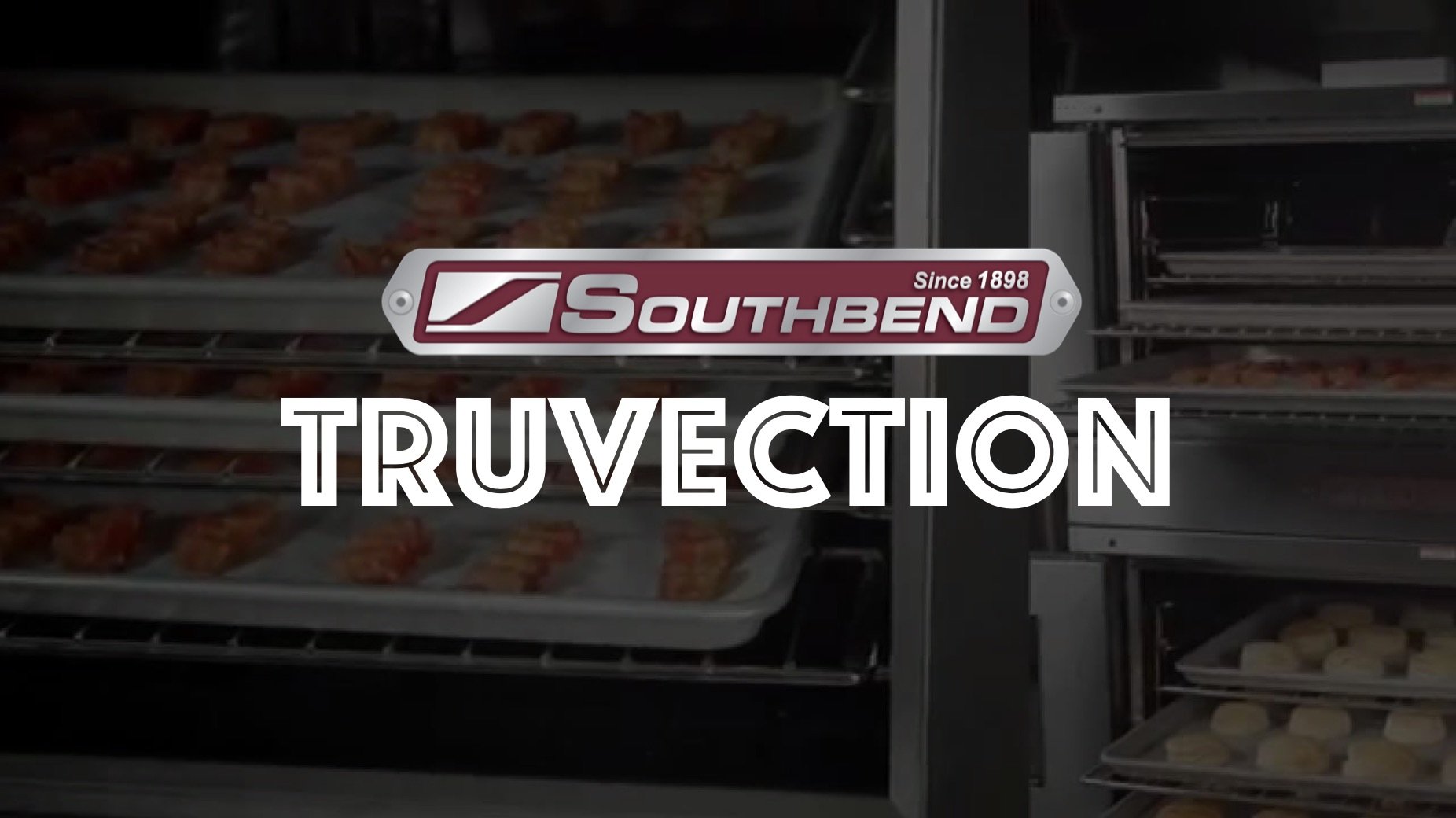 Standard convection oven technology is a pillar of countless commercial kitchens, and that's not going to change any time soon. It is possible, though, to take convection cooking one step further – and into locations not previously possible -- and our friends at Southbend have done so with the incredible versatility and compact design of their TruVection convection oven.

Like many recent developments in today's kitchens, the TruVection convection oven was born out of necessity. The foodservice industry needed a low-profile, high-performance convection oven that could be used as the oven base beneath a range top or even as an equipment base for a wide range of countertop cooking equipment, and Southbend delivered that solution.
TruVection meets these challenges without compromise by offering the EXACT same convection oven technology that is featured in every full-size convection oven that Southbend makes – only in a more compact, low-profile 27" height. This unique height allows for not only the applications mentioned above, but it can also be stacked in a three-deck high configuration for incredible cooking and baking versatility.
From the patented high efficiency in-shot burners, to the "soft heat" mixing zone oven baffle technology for superior uniform baking performance, to the two-speed fan and coved interior corners, the TruVection oven is a TRUE full-fledged convection oven in every sense of the word.
Great for bakeries, restaurants, cafeterias, or other types of foodservice operations that need to meet high-volume demands, Southbend TruVection ovens provide the benefits of TRUE convection cooking/baking in locations and configurations that were previously unavailable to the food service industry. In doing so, they open up new ways to provide operators with not only enhanced food quality but also enhanced production capabilities to increase profitability.
Learn more. Here's fast-paced look at Southbend TruVection.
The experts at Pace Reps would be happy to give you a personal demonstration of the capabilities of Southbend's TruVection technology. For a first-hand experience in our test kitchen, schedule a free foodservice equipment assessment today.
#PaceOn.