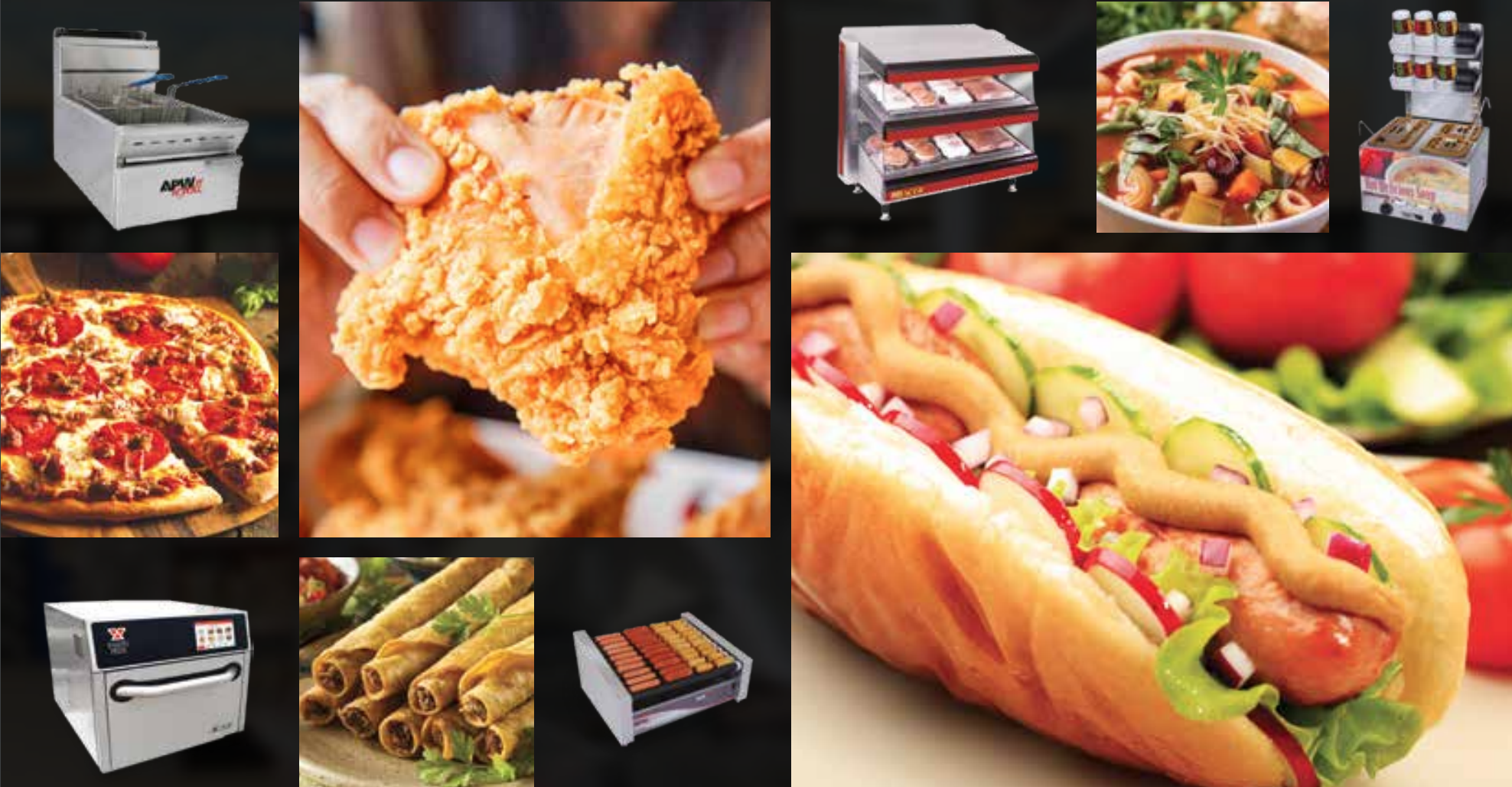 Just in time for the busy summer season, Pace Reps proudly introduces the addition of four new manufacturers to our portfolio of foodservice equipment and supplies: APW Wyott, Bakers Pride, Crown Steam Group and U-Line.
Not only are these equipment lines trusted by industry chefs and professionals, these products cover many of your cooking needs from steaming and frying to heating, holding and refrigerating your food properly.
APW Wyott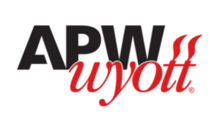 APW Wyott's equipment aids in the preparation and preservation of some of our favorite comfort food. With 12 different product lines, APW Wyott offers a large variety of equipment for cooking, heating, holding, toasting, warming and merchandising food items for many different types of retail and foodservice providers.
From charbroilers and griddles to hot plates, fryers, grills, heated display cabinets, and plate dispensers, these are just some of APW Wyott's quality products that are used in fast food chains, casual and fine dining restaurants, supermarkets, and convenience stores throughout the world.
Bakers Pride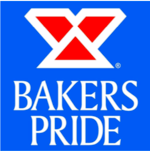 Since starting off as a small company in the Bronx, New York with the invention of the modern production pizza oven, Bakers Pride Oven Company has spent the last 70 years perfecting the science of high-quality commercial baking, cooking and broiling equipment.
Bakers Pride offers no shortage of innovative solutions for commercial kitchens worldwide including speed ovens, convection ovens, pizza deck ovens, deep fryers, griddles, hot plates, ranges, cheesemelters and ventless hoods, just to name a few.
Crown Steam Group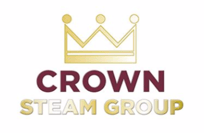 If steam cooking solutions are what you're looking for, Crown Steam Group has you covered, offering the most comprehensive and innovative range of steam cooking equipment in the food service industry.
Even if you haven't already heard the Crown Steam name, you've probably already seen their steam equipment. That's because over the past 30 years Crown has produced OEM countertop steamers, heavy duty steamers, braising pans, steam kettles and more for many of the most recognizable names in the food service equipment industry. It is not an understatement to say that Crown Steam has been the backbone of steam cooking in much of the foodservice industry for years. Now operating and marketing their products under the Crown Steam, Market Forge and Firex brand names, the Crown Steam Group is well-positioned to be an industry leader in steam cooking equipment.

We invite you to check out all of Crown Steam Group's innovations in cooking speeds, energy savings, automation and safety, as well as the incredible breadth of its steam product line.

U-Line

From chilling beer and preserving wine, to modular ice making and point-of-use refrigeration solutions, U-Line's unique product offering ensures your beverages and food are preserved at just the right temperature.
With flexible design solutions and seamless integration capabilities, U-Line's beverage centers, ice machines, freezers, refrigerators, freezers and more were built with a pleasing aesthetic to fit right in-line with your kitchen or wet bar needs.
Some of U-Line's newest innovative products also include the U-Chill in-counter cooling cylinder that maintains the beverage's temperature while you enjoy it, as well as the Nugget Ice Machine Collection with premium ice adjustability and texture.
Let us help you craft a solution to your foodservice equipment needs, including new resources from the brands listed above. Schedule some time with a Pace Rep expert to discuss which products will work best for you.
#PaceOn!