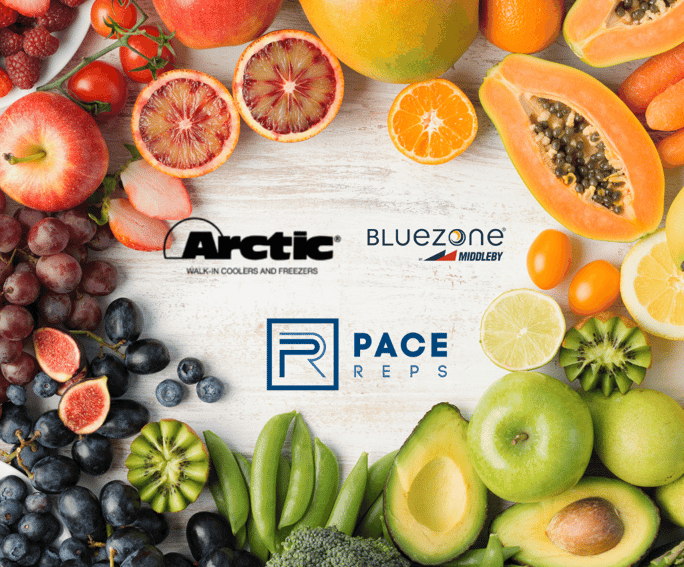 Food waste in the United States is an enormous problem that foodservice operators across the country are trying to combat. According to the USDA, approximately $161 billion of food is wasted in this country every year – money literally thrown into the trash, waste disposer or landfill. This number includes foods that have spoiled during storage and are no longer able to be consumed. How foodservice operations store their food, and the steps they take to preserve its usability, plays a huge role in reducing how much food waste -- particularly unusable produce -- heads to landfills.

Creating The Right Storage System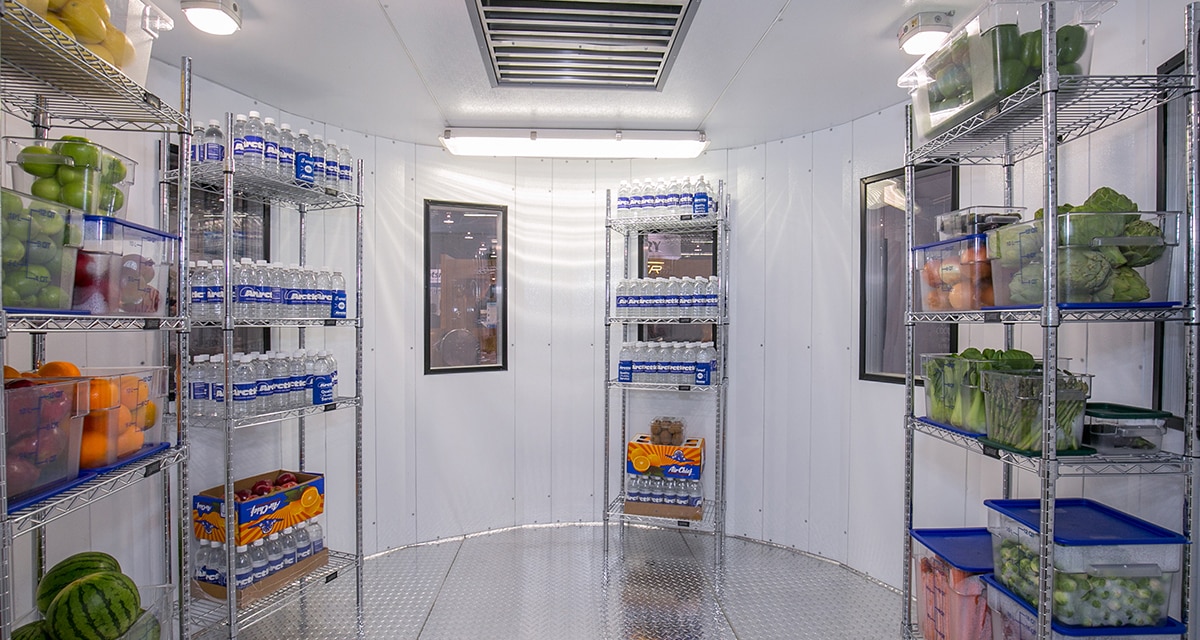 The first step to preventing produce spoilage is to make sure that the refrigerated holding environment is suitable for fruits, vegetables and other purchased food items. Arctic Walk-In Coolers are built with quality insulation and reliable refrigeration systems to maintain ideal temperatures for safe holding of produce and other food items. Arctic cooler doors are self-closing and flush-mounted to ensure a secure seal and full containment of refrigerated air. Arctic coolers also offer accurate digital temperature displays and optional alarm systems to make monitoring of temperatures easier.
The Latest In Food Preservation
We've talked recently about how Bluezone's air purification system can destroy viruses like COVID. But before COVID was a concern, Bluezone was actually building its reputation by providing a reliable way to greatly extend the life of fruits and vegetables for our troops overseas beginning as far back as 2008. As a result of its performance in doing so, Bluezone systems can now be found on every aircraft carrier in the U.S. Navy.
So now you can take your Arctic Walk-In Cooler to the next level by pairing it with the Bluezone by Middleby food preservation system. Bluezone's food preservation system takes in contaminated air from inside the cooler, cleans it with UV enhanced oxidation, and distributes the clean air back into the cooler. The result is the elimination of 99.9% of mold, bacteria, and ethylene, the natural gas given off by produce that causes it to spoil more quickly. Bluezone systems have been tested and proven to remove ethylene, thereby extending the life of fruits and vegetables by up to FIVE TIMES their normal usable life. Less mold, bacteria, and ethylene in your produce coolers means less food waste and greater availability of fruits and vegetables to your menus. It's that simple!
Cut On Food Waste, Save Money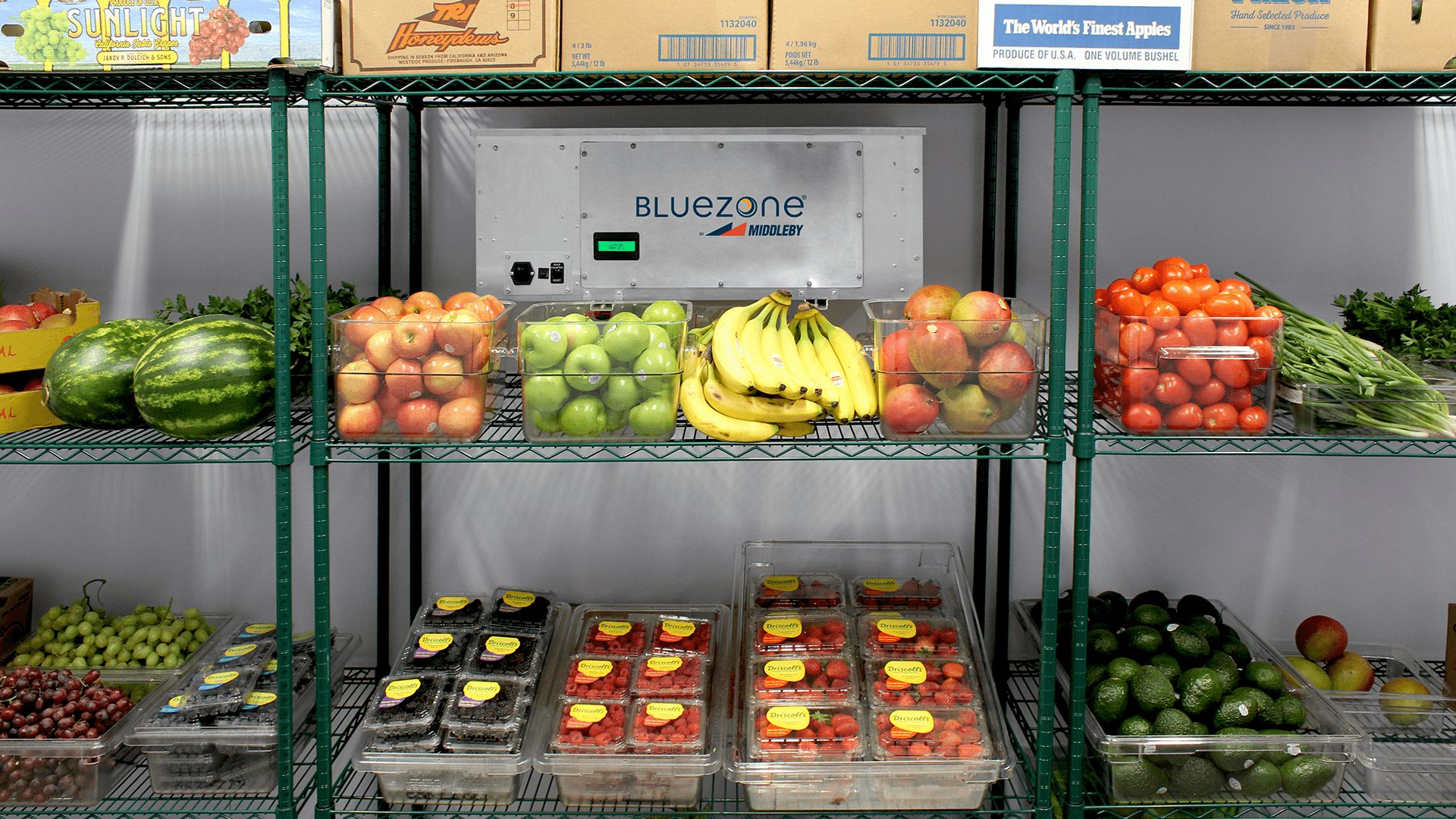 Eliminating food waste in your commercial kitchen not only helps keep extra waste out of landfills but also saves your business an incredible amount of money. Food budgets can be reduced dramatically due to the extended usable life of fruits and vegetables.
Arctic Walk-In Coolers are EISA compliant, making your commercial kitchen more energy-efficient and saving on energy bills. And the Bluezone by Middleby food preservation system is easy to maintain, with no contamination filters to change, helping to save on labor and replacement costs.
Are you ready to talk about how pairing an Arctic Walk-In Cooler with BlueZone by Middleby's food preservation system can reduce food waste? Schedule a free foodservice equipment assessment today.