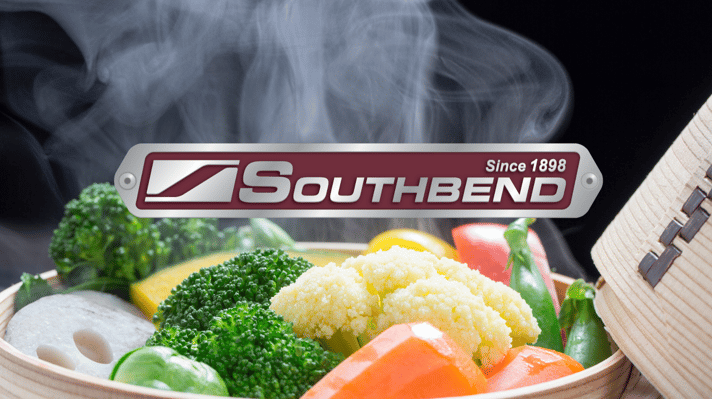 Several months ago, we shared information about a revolutionary convection oven platform from Southbend called TruVection, the basic concept of which is a convection oven that maintains all of the features and cooking characteristics of Southbend's full size convection oven offering, while doing so in a much lower height profile.

This unique low profile design has allowed operators to use the TruVection oven in a number of extraordinary ways: as an equipment stand for countertop cooking equipment, as a convection oven range base with countless cooktop configurations, or even in a very user-friendly 3-high stacked configuration. Borrowing from the TruVection concept, Southbend has taken this low-profile cooking approach a giant leap forward with the introduction of TruVapor.
Why TruVapor?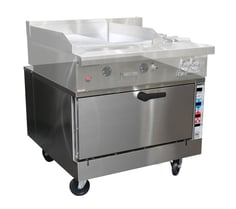 By adding a built-in steam generator, yet at the same time retaining the convection cooking capabilities of the TruVection series, Southbend's TruVapor was developed to provide a space efficient 3-in-1 cooking solution in a minimal 36" footprint.
TruVapor is capable of operating as a full convection steamer, or as a convection bake oven at up to 425°F. But with the additional ability to add 25%-75% humidity to the cooking cavity using its combination vapor setting, a wide range of new cooking options become available to the chef. Imagine being able to steam shrimp, bake rolls, and roast succulent meat products with perfect browning and minimal shrinkage, all within easy reach of other equipment on the cook line.
Operators will love the flexibility of being able to steam, bake and roast all in the same space, the convenience of being able to have all of this right at the cook line, and the enhanced quality that comes with having the ideal cooking environment for every menu item. Add in the increased profit potential and space savings, and it's easy to see why this recipient of The National Restaurant Association's Kitchen Innovation Award is getting so many people excited.
The experts at Pace Reps would be happy to give you a personal demonstration of the capabilities of Southbend's TruVection and TruVapor technology. For a first-hand experience in our test kitchen, schedule a free foodservice equipment assessment today.
#PaceOn.