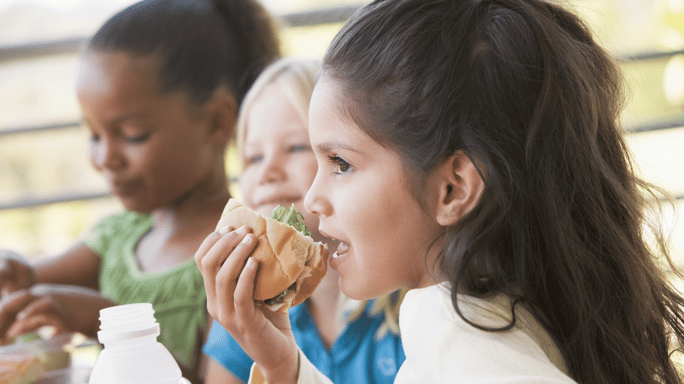 Every day in the United States, children go to bed hungry. According to the non-profit organization No Kid Hungry, around 13 million children in the country live in food-insecure homes -- meaning their homes don't have a reliable way to get an adequate amount of food daily.
And as summer approaches, the need to make sure children out of school can access nutritious meals has increased. Here's some information on what many, including Pace Reps, are doing to see that children around the country have access to food.
Getting Children Fed During The Pandemic
The closing of schools during the COVID pandemic was hard on families for a variety of reasons. From having to figure out how to work online, adjusting to students not having face-to-face interactions with teachers, and parents reworking their schedules to help their children, it was a hard adjustment. One thing that many people didn't consider, though, was making sure children had meals while they were learning from home.
For many children who are food insecure, the only meals they eat during the day are the breakfast and lunch meals provided to them at school. With schools closed or only open part-time, there was a danger of children not getting enough nutrition during the day.
Many school districts and school nutrition professionals stepped up to the plate and adapted their feeding programs to accommodate the families who relied on school lunches. In White County here in Georgia, the district transitioned from serving meals in cafeterias to curbside pickups and distributed over 180,000 meals from March through June of 2020. Stories like this have taken place around the United States for both the 2019/20 and 2020/21 school years, showing school officials' commitment to ensuring their students are eating nutritious meals every day.
Summer Feeding Programs
During summer months, many families struggle because school isn't in session and providing breakfast and lunch to students. This situation can get so bad that No Kid Hungry calls it the 'Hungriest Time of Year'. To help combat this possible devastation, the United States Department of Agriculture (USDA) provides support of programs that serve free meals to children during the summer.
These programs, including the Summer Food Service Program, allow schools around the country to provide meals to children up to age 18. In order to benefit from this program, a child doesn't have to be a student in the area where the meals are handed out. They only need to be in the car when the parents pick up their meals. That's it - no paperwork is required, nor proof of income. These federally funded, state-administered programs are open to every child, regardless of their parents' salary and work status.
And as part of COVID relief, this benefit has been extended to school districts through the end of the 2021/22 school year, providing all children with complimentary breakfast and lunch options. Check with your local school district to learn about distribution locations and times.
Fueling Georgia
Pace Reps is proud to be working with the Georgia Department of Education School Nutrition program as a sponsor for Fueling Georgia. Helping provide quality meals at no cost to children in our home state, Fueling Georgia assists school districts around the state with support in food distribution, emergency assistance, an afterschool snack program, breakfast and lunch resources, and a fresh fruit and vegetable program, among many other related programs. By lending our support, we can ensure that all Georgia students receive free quality meals so we can help keep Georgia learning!
Pace Reps is committed to being your resource for school cafeteria equipment in Georgia, Alabama, the Florida panhandle and Eastern Tennessee. Need help getting a plan in place to make sure your students are served their nutritious meals quickly every day? We can help!