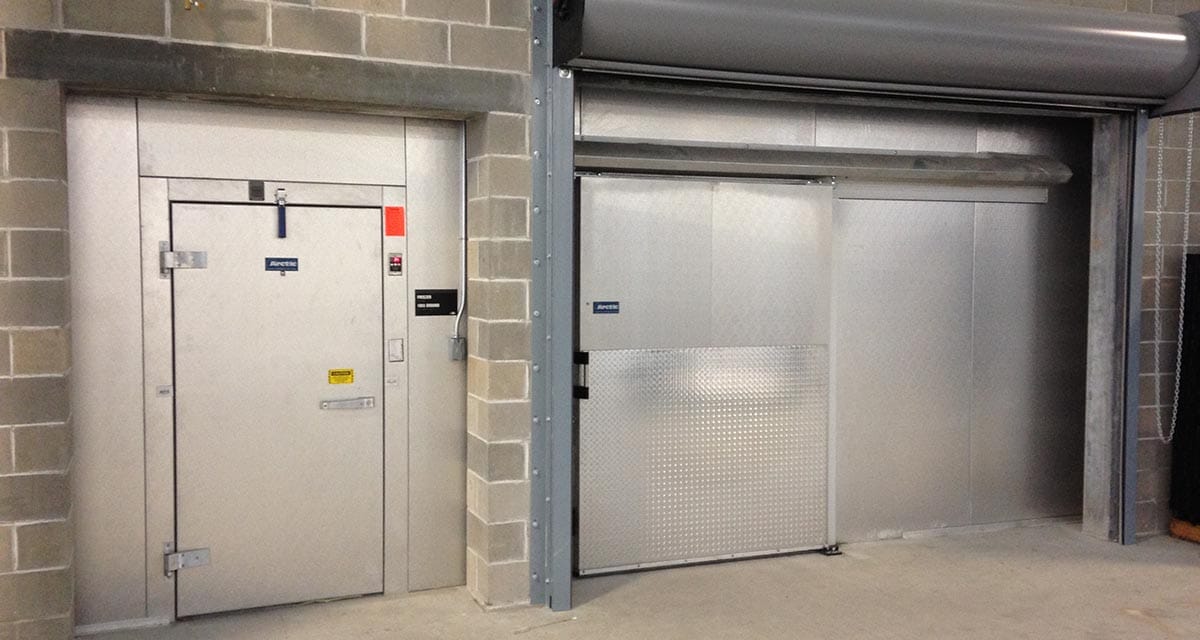 Walk-in refrigeration systems are a critical part of most food service operations' food safety, food storage, and overall operational efficiency. Pace Reps is pleased to offer walk-in refrigerators and freezers from Arctic, which in turn offers three different series of products, each providing a different list of benefits to the customer.
Let's take a quick look at how these three options differ and the benefits offered by each.
Blue Line Series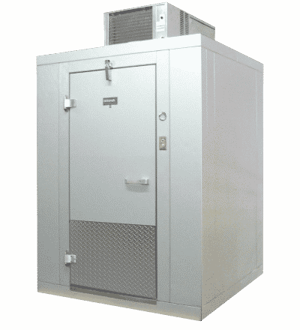 Arctic's Blue Line series is the best option for customers who are looking for a quickly-delivered, low cost solution to their walk-in refrigeration needs, while at the same time getting the high quality and customer service they have come to expect from Arctic.
While the Blue Line product offering is limited to specific popular standard sizes, these boxes are constructed with fully NSF and UL Listed tongue-and-groove panels manufactured from Energy Code Compliant high-density foam. The durable interior and exterior Acrylume finish minimizes fingerprints and oxidation, and either self-contained or remote refrigeration systems can be provided. Standard features include dial thermometers, vapor proof door lights with light switches, spring assist door closers, heavy duty cam lift door hinges, key-lock door handles, inside safety releases, and 24" high diamond tread plates on door exteriors and interiors provide an outstanding value in a budget-conscious refrigeration unit. Many of these boxes can ship from the factory within one day of order receipt.
Series 3000
Series 3000 offers customized walk-in coolers designed to maximize available space. A wide variety of options including special doors, metal finishes and unique accessories are available to build the perfect walk-in cooler that matches your application needs.
Available in either Foamed-in-Place Class 1 Polyurethane or solid core extruded high density foam, Series 3000 panels can be produced in either 4" or 6" profiles, and boxes can be produced in a full range of standard or non-standard sizes and customized shapes as well. Need a box to be notched around a wall column or built to fit against an angled wall? No problem!
One-piece corners provide structural integrity while 36-inch diamond tread kick plates protect both the inside and outside of the 34" doors. Built for safety, Arctic's coolers feature a vapor proof, energy-saving night light to help guide employees safely to the exit.
Arctic walk-in coolers and freezers are preassembled, inspected, and photographed at the factory to ensure the perfect fit and finish. Energy efficiency is enhanced with a hydraulic door closer, which gently closes the door every time, and an integrated LED digital thermometer ensures products are at the optimal temperature.
Signature Series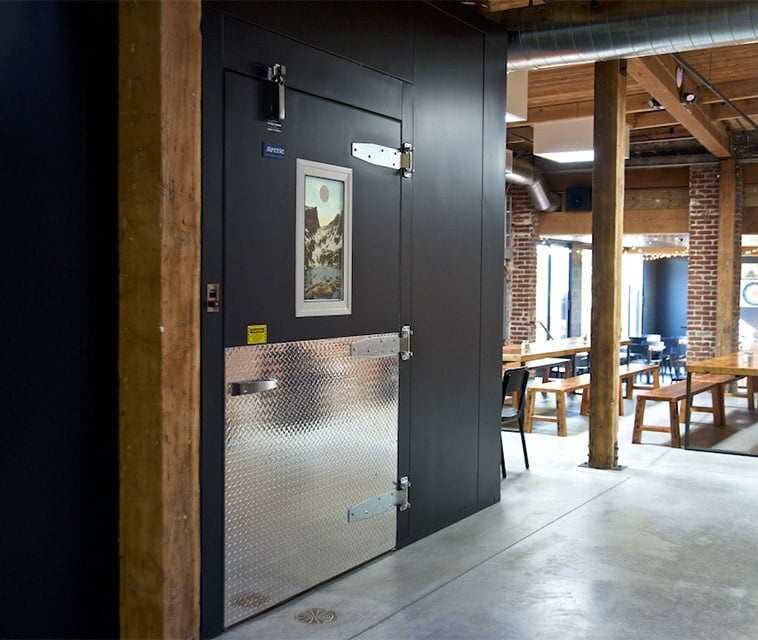 Signature Series walk-ins are engineered and designed to meet the custom specifications of the foodservice and healthcare industries, schools, institutions, stadiums, bars and taverns, florists, fine restaurants and more. Arctic's Signature Series offers more than 100 different finishes including stainless steel, metal patterns and vinyl, as well as many unique features to adapt to the requirements of any application with reliable and consistent operation.
Arctic's Signature Series has the same quality features as the 3000 Series in a fully customizable refrigeration unit. The Signature Series also provides additional systems such as multi-monitor alarm control systems, remote preassembled and remote disconnect systems; air-cooled and water-cooled condensing units; low profile, slim profile, and center-mounted evaporators; and fully self-contained units.
Additionally, Arctic refrigeration systems provide peace of mind on all series of its products with a 15 year warranty on all insulated panels, a five-year compressor warranty and one-year parts and labor warranty on all refrigeration units.
Ten Reasons to Choose Arctic
1. All Arctic walk-in coolers are quality products that are designed to last.
2. Arctic walk-in refrigeration units are Energy Independence and Security Act (EISA) compliant to provide the highest efficiency available.
3. All units are fully preassembled, quality inspected and photographed before they are shipped to the customer.
4. Arctic refrigeration systems offer design flexibility with extruded high-density foam panels with foamed in place panels available.
5. Arctic's experienced staff is committed and highly trained to understand the customer's needs.
6. Arctic offers the manufacturing flexibility that will maximize the customer's available space.
7. The Arctic customer service team is supportive and committed to customer satisfaction.
8. All Arctic units are delivered to the customer via Blue Line Quick Ship with free shipping included.
9. Arctic walk-in refrigeration units are available in over 100 finishes, including patterns, colors, as well as vinyl coated.
10. Arctic refrigeration is the leader in the walk-in refrigeration industry with more than 35 years of expertise in the foodservice industry.

Arctic offers the highest quality products and outstanding value by using the most exceptional materials available and skilled fabrication processes. Whatever the application, Arctic can meet your needs, and Pace Reps can help you determine which series can best help your operation.
Schedule a free foodservice equipment assessment with us today.