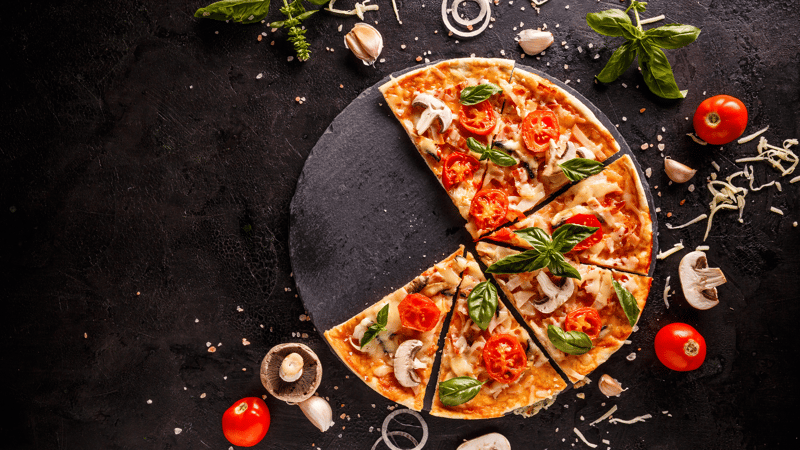 Pizza has a way of bringing people together. Opening up a warm box of pizza to find your delicious pie piled with your favorite toppings delivers a mouthwatering satisfaction that's gratifying for people of all ages.
In honor of National Pizza Month, Pace Reps' very own Tina Palumbo took to the Pace Reps Test Kitchen to showcase how easy it is to make your favorite pie using commercial kitchen equipment from Carter-Hoffmann and Doyon. And the outcome? A deliciously irresistible cheese and sausage pizza.
"Pizza is not a 'trend,' it's a way of life."

- Anonymous
Pizza's blank canvas of potential is creating opportunities for bakers and entrepreneurs to put their artistic touch on a classic food enjoyed by people all around the world. In a recent study by Technomic, reports show that 43% of Americans eat pizza at least once per week. Not only are people enjoying takeout from their favorite local pizzeria, but they're also consuming frozen pizza varieties from grocery stores and from convenience stores that have prepared offerings. Couple that with the onset of COVID-19 in this past year, and data trends show that the spike in pizza consumption makes for an easy, comforting dinner that everyone in the family can enjoy.
The Pizza Equipment at a Glance
Nothing is more satisfying than happy customers getting their favorite pizza made just the way they like it. And for busy pizza restaurants, maintaining customer satisfaction is top priority.
Proofing & Heating Cabinets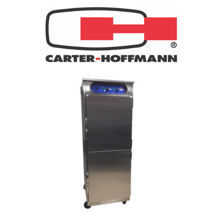 As part of the dough proofing process, utilizing a reliable proofing and heating cabinet such as the Carter-Hoffmann VaporPro can help speed up the proofing process, all while providing consistency with each product. These cabinets feature active humidification provided by a heating element placed in a water reservoir, creating a distribution of heated, humidified air by a precision engineered fan and duct system.
Dough Sheeters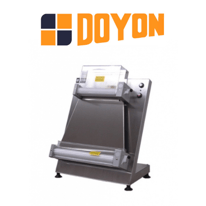 Following the proofing process, busy kitchens can utilize a dough sheeter like the one featured in the video above from Doyon to make rolling the pizza dough a quick and easy process. Its compact upright design makes it ideal for kitchens with limited space, and can help reduce labor costs by being able to roll dough 6 times faster than rolling by hand.
Pizza Ovens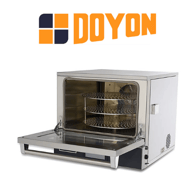 Perfect for small kitchens with limited space, the Doyon RPO3 oven can bake pizzas fast and can handle up to 3 pizzas at a time in just a few minutes. The rotating perforated nickel decks, coupled with the Jet Air reversing fan system are the perfect combination to bake pizzas evenly with a perfect crust. And the fact that it's ventless allows it to be set up virtually anywhere, whether it's back in the kitchen or in a much more visible location to allow for appealing display cooking.
For all of your pizza making needs, the team at Pace Reps is here to help. We're here to help walk you through the type of commercial kitchen equipment that is ideal for your pizza operation.
Tina Palumbo
School Sales Coordinator
Check out this and more of our videos at Pace's Place to learn more!
If you're ready to take the next steps in improving your pizza operation, reach out to us for a FREE foodservice equipment assessment.