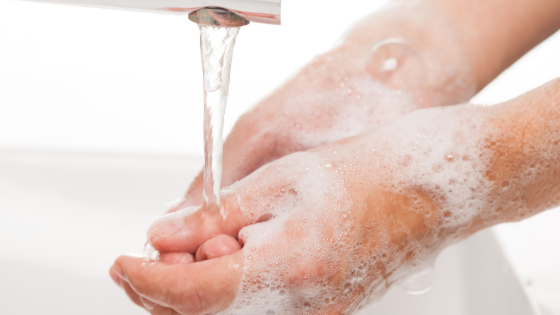 As we've discussed before, the ways in which foodservice operations reopen in a current- and post-COVID world requires some discussion. Day-by-day we're learning more and more as to what reopening is going to look like, and what we have learned so far is there will likely be some new foodservice equipment and supplies to consider for successful operation.
While profits are definitely one of the most important considerations, and schools, restaurants, and other foodservice operations will be looking for ways to increase reach by expanding service, there's no doubting the fact that safety is going to be the most important factor.
So let's take a quick look at a few foodservice equipment and supplies solutions that can help provide safety in the era of the coronavirus.
MOBILE SANITIZATION
In today's world, one of the most important ways to define versatility is through mobility. Restaurants are moving the back-of-the-house to the front of the house. The front-of-the-house is going onto the curb, or in some cases, even onto the streets. Schools are still serving lunches to students, but they're doing it at the front of the school near the main entrance. Basically, everything has been turned upside down.
As service moves around, so, too, must the places where we sanitize ourselves. From simple solutions like providing a bottle of Purell to more robust solutions like portable sinks and sanitization stations, all types of operations are going to need to provide spots for hand washing.
Are you in school foodservice? Consider reviewing our comprehensive COVID solutions guide for school foodservice operations.
STORING FOOD
As we mentioned, the places where food is served are changing. Yes, things are still mostly being cooked in the kitchen, but keeping them ready for service in new locations is a new consideration for most foodservice operations.
Holding cabinets and point-of-service pick-up cabinets are going to be key in saving time for staff, eliminating the need to make long runs back and forth to the kitchen. For diners, it means preservation of quality.
PRESERVING FOOD
Another thing to consider in the COVID era is the need to keep foods safe. Not only are open food items prone to airborne bacteria, but when foods sit out, they can also be exposed to viruses.
By wrapping your foods quickly and efficiently, whether before serving a carryout meal or before storing unused items in a walk-in, the potential for harm is reduced. Consider wrapping stations where foods can be easily wrapped in plastic.
PROTECTING PEOPLE
The real key here is the customer. As we all emerge from our homes after weeks of shutdown, some people are going to be more comfortable sooner than others. This means we need to safeguard against any potential harm and show concerned customers that all cautions are being considered.
Sneeze guards and safety rails are good solutions for the types of operations that require customers to either serve themselves, line up amongst themselves, or have direct interactions with staff. The point-of-sale is also a dangerous place for your staff, especially because they're likely in that same location throughout a shift. With a high grade polycarbonate protection, everyone can feel -- and be-- safer.
We'd love to help you find foodservice equipment and supplies to help your operation successfully navigate the impacts of the coronavirus.