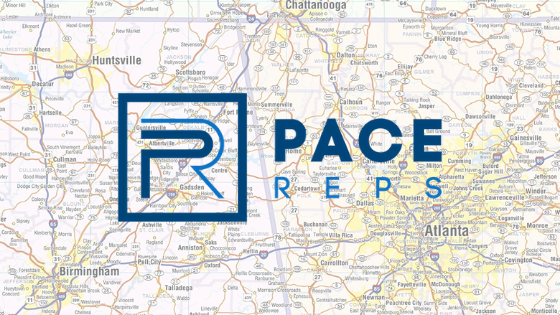 All across the country and in pretty much every state, we're starting to reopen for business in some capacity. The question becomes, how do we do this safely while getting things running again as quickly as possible?
If you're looking for an answer to this question, you've come to the wrong place. In reality, there isn't a single answer to this question as every state, county, and even municipality are dealing with a different mixture of challenges and solutions. It would be unwise and untruthful for us to claim we know what the path forward should look like.
What we can do, though, is talk about some of the important things we're all going to have to consider, no matter where we live. And our hope is these things will help create a dialogue where we can all discuss and decide on our own what those important things will be.
As easy as it was for everyone to enter the shelter-at-home phase because there wasn't really an alternative, coming out of this is different. There are a lot of ideas, a lot of viewpoints, and we'd like to become a place where we can all share those thoughts for the greater good.
The James Beard Foundation is arguably the beacon for excellence in our industry, and they recently provided a set of standards and best practices for restaurants to consider. Working with other partners, they claim that "now's the time to think about how to reopen for good." This analysis goes beyond just restaurants, too. It covers the entire supply chain and all aspects of the local community. And the question of "how" is more than just reopening, it's a full review of how to rethink the industry. For starters, it's a great read with many higher-level calls-to-action.
What about the local level, though? What about your own kitchens? The people you employ? The guests you serve? What types of things should you consider when reopening your own doors?
Let's start that conversation now.
SAFETY & SANITIZATION
This is the easy one. It's clear the operations that succeed at safety are going to be the ones that stand the greatest chance of succeeding at the cash register. Nobody wants to get sick, and if it's ever traced back to a specific restaurant or foodservice operation, forget about it.
There are a range of options to consider. Gloves and masks, sure. Taking staff members' temperatures before a shift begins? Quite likely. We see those things being part of the safety conversation for the foreseeable future. But what about some of the other things to consider?
Having the right cleaning solutions that are used in the right locations on a permanent schedule is certainly a winning formula. Some businesses are requiring employee temperature monitoring as employees reports to work. We're also hearing conversations about ultraviolet light being effective when combatting the coronavirus, and separating kitchen work spaces into isolated pods can be a great way to segment off potential spread while still maintaining the possibility of continued service
PROCEDURES
Of course, one of the easiest ways to make sure everyone is safe and that everything is sanitized is to develop processes and procedures that will define success. Many of these steps likely exist, but now could be a great time to review and refine them as we look to reopen dining rooms.
Training is a critical aspect of this process. Everyone on staff needs to know exactly what to do, in what order, and when. But beyond retraining staff to deal with COVID complications, it's also critical to retrain customers, as well. Using social media, websites, and other digital platforms can be great tools for decreasing anxiety and uncertainty. After all, none of us have gone through this, so it would make sense that all of us are a bit uncertain in terms of what to do. That certainly goes for dining in restaurants.
PAYMENT
As we all know, one of the dirtiest things in the world can be money because it passes from person to person. How you take payment is part of safety and processes, for sure, but we felt it was important to put this in a category on its own.
Some establishments have decide to accept cash, or they may be forced to because they weren't set up to take credit cards before the coronavirus outbreak. Others may look to mobile app payments, making the entire transaction complete aside from the actual pickup of food. No matter what the choice, though, it's critical to think about what types of payment will work for both the business and to ensure safety.
Do you have more ideas on the roadmap to reopening?
The reality is, these are just a few basic categories and ideas we'd like to share as just an initial part of a bigger conversation. We encourage you to let us know what you're thinking or what you've found to be challenging or successful as we all look to get back to work.
We'd love it if you would provide some of your comments below, and hear your thoughts on getting back to work and reopening businesses.